"His work has to do with precision of understanding and portrayal, humour in both, and fellowship as an ideal." Peter Sainsbury

Press Comment and Reviews
SID'S CHILDREN
"'Sid's Children' is the third of documentary filmmaker Nick Gifford's studies of West Indian born Sid Williams and his clan. 'Sid's Family' (1972) and 'A Good Father' (1980), both spliced into tonight's update, saw the five daughters and one son regroup and mature after the death of their mother Edna in a fire. Nine years later Gifford's grainy verite mannerisms seem very 70's, although his empathy shines through the (understandable) pessimism as clearly as Sid's love of his family shines through inevitable hardship and eventual ill health. To a degree everyone appears to conform to documentary stereotype: young Sid is a car thief and parent at 15, while the five girls are trapped by semi-poverty, their early borne offspring and desertion by men.
The director keeps it all low-key, so it isn't till later when certain images are still playing and replaying in your head, that you realize what a quiet, uncluttered piece of craftsmanship the film is. Even the faults seem to belong to the material."
JOHN LYTTLE
SID'S CHILDREN
"Another admirably down-to-earth documentary examination of everyday life by British film-maker Nick Gifford. In some ways a successor to the great Humphrey Jennings, Gifford here offers an engrossing, unaffected portrait of a West Indian family. It's to Gifford's credit that Sid and his family seem almost unaware of the cameras." (1972)
SID'S CHILDREN
"To the ill-favoured Montpelier district of Bristol for this fairly bleak update on the life of West Indian-born Sid Williams, the subject of two previous Nick Gifford documentaries shown on Channel Four.
The first film,SID'S FAMILY(1972) ,was a relatively happy one.Sid's wife Edna, a refugee from Belfast, was around then. He enjoyed his life as a repair-man and hurried home to help with their six young children.
Things are less encouraging in the year of A GOOD FATHER (1980).Edna has left, before suffering an alcohol-befuddled death in a house fire. Sid, often lonely and depressed, has stopped work to devote himself to the children.
Nine years later he looks old for 63, wasted by diabetes and thyroid trouble, but he retains his equitable temperament despite all. He is much visited by his five daughters, three of them single mothers, and five grandchildren. He worries most about his only son, soon to go to prison for car theft. The sympathetic Gifford never presses for pace, either in shooting or editing. The result is quiet and intimate, a realistic chronicle of a man who deserves better than he receives."
SEAN DAY-LEWIS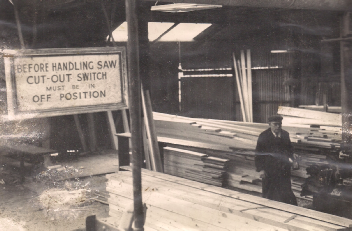 BRISTOL & the SID films.
I worked a lot as cameraman for good directors, but with hindsight I would say I was happiest making my own films and probably most sure of what I was doing.
I think I was lucky to be in Bristol from the age of four – later I would always be in the working docks, with a freedom you wouldn't see today. I could go out all day on a 1902 steam tug, eventually work for a year in a Bristol woodyard and generally savour the unique feel of the city. It was all very visual in a dilapidated sort of way – Victorian docks, the feeder Canal, tramp steamers, railway shunting yards, old swing bridges.
So I knew Bristol quite well when I returned to film SID'S FAMILY in the Montpelier district and the two other films about his family. I also. made a very early film THE CONGOLEAN CHEESE in a Hotwells woodyard,,& some years later, THE PEARL about a Bristol sand dredger.
For my own films I often had – quite illegally in those days - a very small crew, probably just a sound recordist. You were very reliant on their sympathy with the subject, my approach, and the ability to film at once if things became interesting. We might be present for two or three hours in a day. Some days you would get almost nothing. Suddenly it would go well and you'd get a lot. The main thing was they didn't get tired of your presence, and you didn't take over their lives..
In the first film SID'S FAMILY an old bloke arrives one evening and they have a good laugh about not kissing some woman. I was surprised we got that. Our presence wasn't a difficulty. Bruce White –who went on to do many features - was the sound recordist. Margaret Dickinson edited. The Rowntree Trust funded the film. Peter Rann sound dubbed this and nearly all my films.
We filmed during the Three Day Week electricity cuts, had minimal lighting (prelit),when available using a shilling in the slot electricity meter. The camera was my ARRIFLEX 16mm BL, which was quite a heavy and bulky camera.
On A GOOD FATHER I think we left for three days as Sid was unwell. We had a two or three week period in Bristol for each film and would leave earlier if I felt we had got the material. I think that the films turned out much as I had imagined, just being with them without pushing. And it all quietly unfolds.
By this time, I had bought a French AATON 16mm camera, very light and mobile, Kodak film stock had much improved. Derek Williams did Sound on the last two Sid films. Johnny Furse – who got me the ICA showings – and later made the marvellous feature film Blind Flight, was loader. Greg Harris edited.
I paid for this film myself from my conventional camerawork.
In the last film SID'S CHILDREN Sid really wanted to talk to us. It was commissioned for Channel Four's True Stories by John Willis. Trevor Williamson edited. All these three films had well over a million viewers for each transmission by CH4 late in the evening.
Clive Noakes – a most sympathetic and skilled colourist – graded many of my films. Along with Nigel Horn at i-dailies (now Kodak) they recently transferred quite a few of the films with great care & patience for the BFI Archive.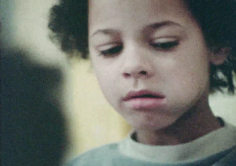 The Sid Trilogy: Three films by Nick Gifford documenting the life of Sid, a West Indian immigrant living in the city of Bristol. The series was shot at intervals of 8 years and was shown on a UK television channel, earning high praise from critics.